Unlimited Scrolling 468x60 Banner Ads Starting At $2.00 For 14 Days!
CLICK HERE


Member Text Ads

FREE advertising promo codes

Total Members: 192




Enter Promo Code "littlepuppy" For:
$2.00/3000/3000/3000/



Who Needs Responsive & Effective Advertising That's Proven To Work.
If you're not using Viral Mailers you're leaving 100's and 1000's of subscribers and Referrals on the table.
Increase Website Traffic For Free!
Every day thousands of new people join viral mailers. Little Puppy Mailer is on the cutting edge of these programs, bringing in new members to view your affiliate and splash pages.
The truth is there are probably many things that you look for in deciding on a new viral mailer from fast and friendly customer service to earning real cash and commissions on upgrades and credit purchases. Viral mailing advertising is becoming very fast paced and is one of the best promotional tools on the net.
Join now and be a part of a system that allows you to earn both traffic and cash from your promotional efforts.
With our Click and Surf System you earn traffic every time you visit another member's webpage, Plus you earn credits from your own referral's surfing as well. Each time they surf to earn credits you will automatically earn credits too. The more members you refer, the more credits and commission you earn... plus you'll increase your website traffic.
The result: Free High Quality traffic to your website
Little Puppy Mailer is FREE: You just can't beat the appeal of no-cost online advertising.
Little Puppy Mailer is Viral: Traffic increases automatically and exponentially
Little Puppy Mailer is a money maker: Earn REAL CASH COMMISSIONS when your referrals purchase extra credits or services.
Little Puppy Mailer is Proven: thousands of members are benefiting from Promoting multiple web pages, Banner advertising
Little Puppy Mailer is Targeted: You'll only get live, real-time targeted traffic. Real people visiting your site. No fake traffic here.
Downline Builder: All your signups get to join your programmes through your link, helping you to build downlines in other sites
FREE Promo Codes: We have promo codes for various ad exchanges that all members can redeem for FREE advertising.
All new free members get 1000 credits
monthly and just for joining!

Upgrade to Gold, get 8000 credits monthly and
earn up to 40% commissions!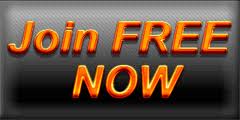 Member Text Ads

FREE advertising promo codes


Site Statement and Disclosure: Little Puppy Mailer is an internet advertising program. Little Puppy Mailer is NOT an MLM, Pyramid Scheme, or Get-Rich-Quick program. We do not require you to pay any fees ever to join and participate in our site. We do not require you to have a website or sell any product to use our service. We do not require you to refer anyone to our site to use our service. You will not get rich by using our program.